Real Estate in Wolf Laurel, Mars Hill, Asheville, & East Tennessee
800-221-0409 or 828-680-9777
Vacation Rentals on Another Level
Wolf Mountain Realty, Inc offers Vacation Rentals such as the best cabin rentals, vacation rentals, mountain chalets and condominiums in the Wolf Laurel Resort in Western North Carolina near Asheville, Hendersonville and Mars Hill, North Carolina and Jonesborough, Tennessee.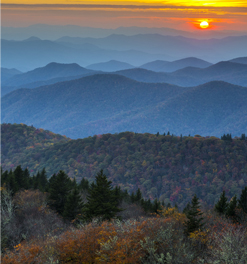 You can view all of our rental listings or search by specific amenities, such as hot tubs, etc. Simply click on your choice to find just what you're looking for!
You will find our area a refreshing and exciting destination for your next family vacation. Surrounded on three sides by national forest, the 5,000-acre resort community is only a short drive 27 miles north of Asheville on Interstate 26 and close to Skiing at Wolf Laurel Ski Resort, golf, whitewater rafting, hiking trails, biking and more!
You'll feel transported to a time when life was simpler, yet Wolf Laurel provides all the conveniences of a quality vacation. Wolf Laurel is truly a resort for all seasons. Resort activities include golf, tennis, croquet, swimming, snow skiing, horseback riding, mountain biking and hiking the Appalachian Trail. Wolf Laurel Resort is the best place to spend quality time with family and friends. We look forward to seeing you soon!
More Information
We invite you to look around our website for more information about the area, our location and of course to view our featured rental listings. If you don't see just what you're looking for, don't fret. Contact us by phone toll free at 800-221-0409 or 828-680-9777 , info@vacationnc.com or use our convenient online request form and let us know what you're looking for and we'll do our best to assist you.