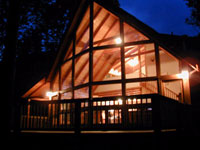 Why choose Wolf Mountain Realty, Inc.? There are many rental companies in the region. However, we guarantee you that we offer the best variety of homes, vacation log cabins, condominiums, chalets and lodge rooms in the area in and around Wolf Laurel Resort.
We also have a friendly staff of rental coordinators that are here to serve you and to make your vacation getaway to the mountains of Western North Carolina the best!
Locate the property that you are interested in and contact us. We will work with you to coordinate all things necessary. Most of our properties include all the comforts of home and we can even assist you in answering questions about Things to Do in Mars Hill NC while you're here!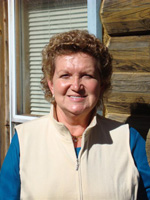 Dinah Carver
I am a Madison County native. Growing up in this area gives me a great appreciation for the mountains. When I was a girl we had fried ramps and potatoes on top of Bald Mountain, gravel access the entire way, and sometimes through creeks in a Willis Jeep. I met my husband at my aunt's house in Flag Pond, Tennessee, by pushing him down a hill. My husband and I have raised a son and daughter. In 1976 we moved our family to St. Petersburg, Florida, where we lived for many years. But the call of the mountains called us back home in 1992. Upon arrival we started working in the Wolf Laurel area. I worked for North Carolina Properties before going into real estate in 1998. I opened my own real estate and resort rentals business now known as "Wolf Mountain Realty" in 1998. My daughter and I run the business, and my husband and son are building contractors in the Wolf Laurel area, known as "Home Improvements by Paul."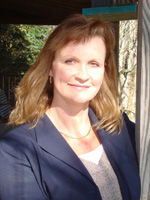 Connie Carver
Real Estate Broker in NC and Tenn.
Connie@wolfmountainrealty.com
I was born in Asheville, NC and when I was 10 my parents moved our family to St. Petersburg, Florida. When I had a daughter of my own, I knew that I wanted to raise my daughter in the mountains of Madison County close to the 5 generations of family living in that area. Upon arrival I went to work in the Wolf Laurel Resort community, at the resort rentals and country store, located in the area called "The Barn". I had worked in sales since 1986, so the progression to go into real estate in 1997 just seemed like the logical path to take. Then in 1999 I went to work for the family business known as "Wolf Mountain Realty". We specialize in Wolf Laurel, acreage and homes in Western North Carolina and East Tennessee. Our motto is "Where Your Needs Come First," and that is what we are built on.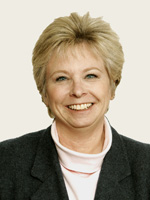 Shannon E. Bryan
Broker, Realtor, GRI, ABR,
Cell 828-776-7244
www.ShannonEBryan.com
Shannon@ShannoneBryan.com
What makes a realtor worthy of your trust? Real estate education? Professional representation? Knowledge of our real estate market? These attributes are important, but in addition, the most important attribute is to be sensitive and become attuned to your specific needs.
I have been a licensed NC Real Estate Broker since 2002 and am committed to offering the highest standards of professional service to my clients. I treat my clients with respect and integrity and they respond with repeat business, referrals, and friendship. I look forward to assisting you with your real estate needs.
Jordan Israel
Broker
Cell 828-545-4387
Jordan@WolfMountainRealty.com
I was born in Asheville and raised between Weaverville and Asheville. I spent my developing years riding four-wheelers, playing in my treehouse and exploring the woods with my black lab and boxer. Living in Weaverville gave me the peace, quiet and freedom of living in the country with all of Asheville's conveniences and rich culture at my back door. I attended Asheville Christian Academy from kindergarten through high school graduation and have attended the University of North Carolina at Asheville and East Tennessee State University with a focus on business management and finance. I have a passion for people and find that the most joy comes from giving and sharing the human experience on a truly personal level. I have a deeply rooted love and appreciation for Western North Carolina, our people, heritage and culture. When I am not working in the office or out and about with real estate activities I enjoy spending time outdoors, taking drives on the parkway, scuba diving, sky diving, and spending time with my friends, family and animals. I am so thankful to live in such a beautiful and unique part of our country, making my passion for real estate and people the most logical avenue for a career that seems noting like work; it is true that when you love what you do you'll never work a day in your life.